Getting a tattoo in Thailand is the perfect way to mix business (getting a fresh ink) with pleasure (enjoying a destination holiday).
Every year, thousands of tourists visit Thailand for the sole reason of getting inked. This is because of the country's deep history with tattoos, talented artists and extremely affordable prices, on top of the fact that there are enough Phuket tourist attractions to keep guests busy for weeks. As one of the world's most popular places to visit for tattoo art, it is truly considered a must do in Phuket if you're a tattoo lover.
When you choose to get inked in Thailand, you're giving yourself access to some of the very best tattoo artists in the world. Thai tattoo artists have a wealth of experience and a deep understanding of tattoo culture. There's no doubt that visiting a modern, state-of-the-art tattoo parlour for an epic ink is one of the top things to do in Phuket.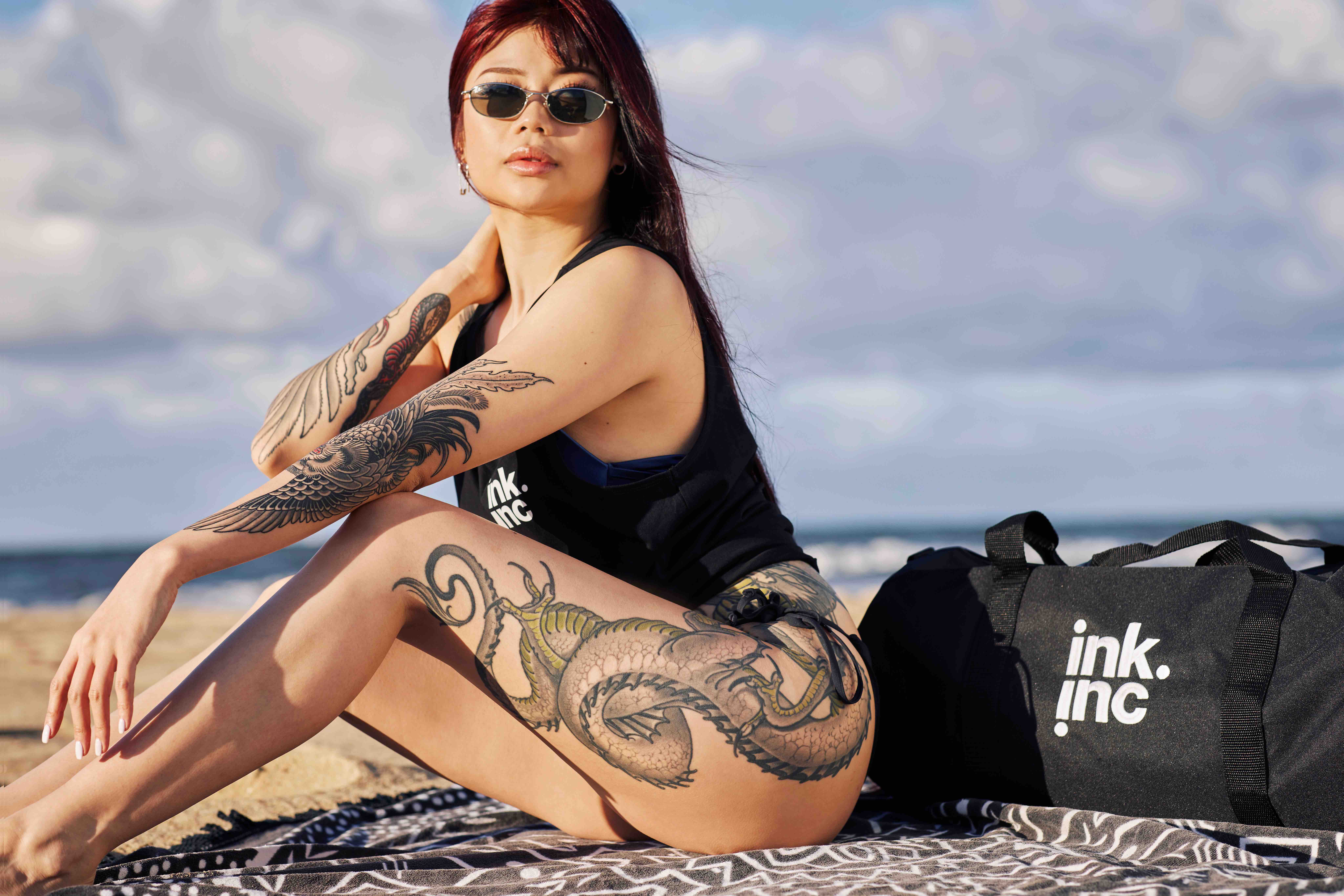 Deep tattoo history
Thailand is well known for its deep tattoo history and culture. Experienced tattoo artists are well-versed in the history of tattoos and take the meaning behind each tattoo style very seriously. Many tattoo artists in Phuket are experienced in traditional tattoo styles such as the Sak Yent tattoo and more modern designs. This means that no matter the tattoo style you choose, you'll be able to rest easy knowing that your artist believes in the power of artfully designed tattoos and understands the deep cultural significance of your ink.
Talented artists
Finding the best tattoo artist in Thailand is easy if you know where to look. ink.inc, our tattoo studio centrally located near Bangla road, Phuket, has a great wealth of talented, world-renowned artists. ink.inc has created a wonderful culture where tattoo artists can embrace their natural artistry and ink enthusiasts can show off their latest piece.
Affordable prices
Thanks to international currency, it's significantly more affordable to get a tattoo in Thailand than in other parts of the world. Thailand tattoo prices are set for the local market and using overseas currencies means you'll get more bang for your buck, without compromising on quality. 
Often, the price of getting a tattoo in Thailand, travelling there and staying in accomodation for several nights is cheaper overall than getting a large tattoo in Australia, Europe or America. That's why tourists and tattoo-lovers are flocking to Thailand to get their next tattoo!
An incredible holiday destination
It's obvious that getting a tattoo in Thailand is a great choice if you're looking for a high-quality piece of artwork at a great price. But putting the technical aspects aside, exploring Thailand in general is a highlight on its own. With so many Phuket tourist attractions to choose from, any moment you're not spending in the tattoo studio can be spent lying on the best beaches in Phuket, seeking out adventure or experiencing Bangla road nightlife. If you need an excuse for a memorable holiday – getting inked in Thailand is it.
Quality Thailand Tattoo Shops
Going to Thailand to get inked is an unforgettable experience. It's a way of combining two of the world's best things, travelling and tattoo art, and ensuring that you get a piece of standout ink that you can be proud of.
Tourists also have the freedom to make one of the most affordable ways to get a tattoo even better by backpacking in Phuket rather than staying in a luxury hotel.
Once you arrive, come and visit ink.inc's world-class, comfortable and hygienic Phuket studio. Our talented team will work with you to design a tattoo that you'll love, truly an elite experience.
To find out more, give the ink.inc team a call today on PH: + 66 76 000 006 or book an appointment and then, your holiday.